›
›

Pasta with beer aubergine
Pasta with beer aubergine
Cooking recipe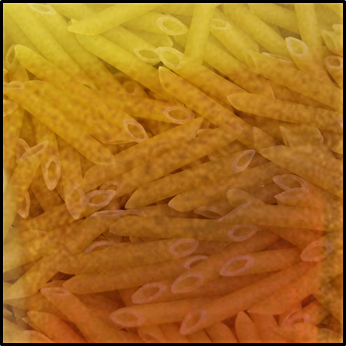 Ingredients for 4 people:
450 g penne pasta
1 eggplant, peeled and diced
1 cup of Amber Lager beer
170 g of diced ham
150 g of peas
½ teaspoon dried rosemary
Grated Parmesan cheese
½ cup of extra virgin olive oil
Salt and pepper
Preparation:
In a pot, cook the pasta with water and a little salt, until it is al dente. Once cooked, we strain it and reserve it.
In a large skillet, heat the extra virgin olive oil over medium heat. When it is hot, add the aubergine and season it with salt and pepper to taste. We stir and cook for about 8 or 10 minutes, until the eggplant is tender. Add the ham cubes and cook them together with the aubergine for another 2 minutes.
To the pan, add the beer and rosemary, bringing the mixture to a boil until the beer is reduced by half. Then we add the peas and cook everything over low heat for 2 minutes with the pan covered.
Add the pasta to the pan and cook everything together for about 30 seconds, stirring so that the pasta mixes with the rest of the ingredients. We finish by serving the pasta mixed with the rest of the ingredients on a plate and decorate with a little grated Parmesan cheese on top.
The beer used can be any Lager made from roasted malts. Other options are a Vienna Lager or a Märzen. Its cereal notes combine with the flavor of pasta without the intensity of the beer camouflaging the flavors of the rest of the ingredients.
Purchase links:
---

This work is under a Creative Commons Attribution-NonCommercial 4.0 International License.